The Church in Syracuse was started as a result of a revival by Rev. George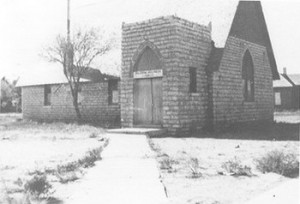 Coombs in the fall of 1932. The first church building was a former Episcopalian church. A small group of people rented this church building, on Gates street and Avenue C for only 10/month. The church was organized as the Pilgrim Holiness Church on January 29, 1933 with 14 charter members. Some years later, June 26, 1968, the Pilgrim Holiness Church and The Wesleyan Methodist Church were united to form The Wesleyan Church, the name it is today.
The Sunday school average attendance, the first year the church was in existence, was 41. Rev. W.O. Bottenberg and Leta were the first pastors. After renting the building for some years, on February 18, 1943, the trustees of the Pilgrim Holiness Church purchased the stone church and the two lots next to it, namely lot 1 & 2 in block 17, of Syracuse. The purchase price was $1000.
During the time when Rev. Jerald Bushman was pastor, the church decided to purchase space for a new building in the northeast part of the city, just south of the hospital, at Barton Street and Post Road.
While Rev. Noel Bates was pastor, the church felt the time to start building on the new property had come. Ground breaking for the new church building was done on April 17, 1983.
Volunteers and friends of The Syracuse Wesleyan Church with Paul Jones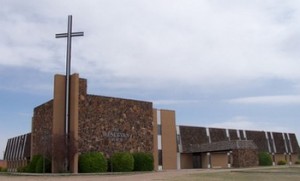 (contractor/builder) labored together for 5 years building a beautiful brick and rock, 14,500 square foot edifice to be used as sanctuary, fellowship room, and educational unit. There is space for offices, (pastor, assistant pastor, and secretary), classrooms, 4 rest rooms, a mechanical room, storage, sanctuary/fellowship room, kitchen, nursery facilities and youth chapel. The church was built at a cost of around $400,000. Dedication of the new church building was done on Sunday, April 10, 1988, this being the 55th anniversary of the church.
This is the story of a group of people who had a big dream. All worked together and sacrificed to give money to see this large church raised for the glory of God.